Get back to school ready with DRN.
Summer's over, but more fun's just around the corner!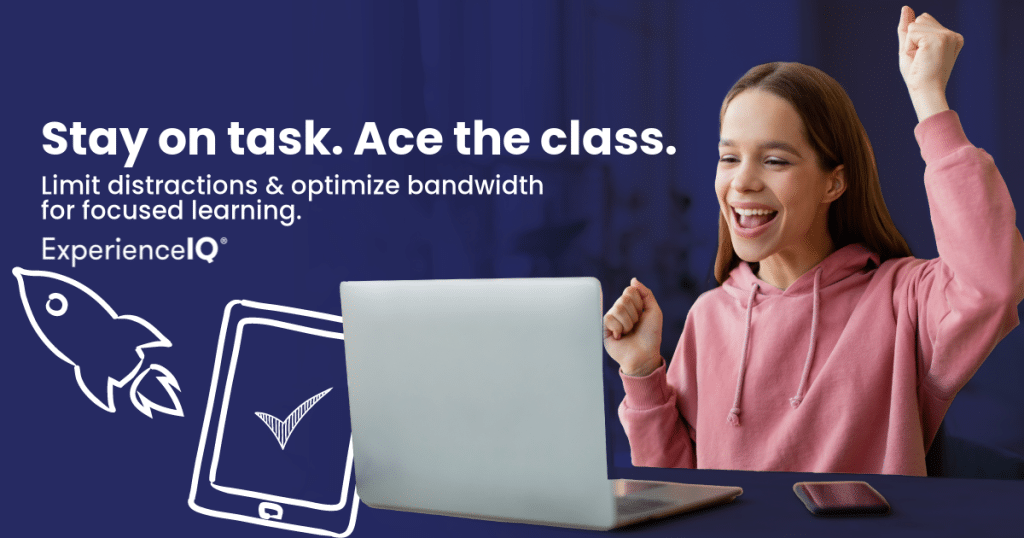 Upgrade your Internet speed & download the DRN Wi-Fi App to blast off this school year, and we'll provide you with a Smart Home Bundle!
With an upgraded Internet speed, you'll have more than enough speed to connect our Smart Home Bundle, which includes a speaker, TV device, and smart thermostat. Turn on your favorite shows or cool down the house with just your voice when you upgrade your Internet speeds!
ULTIMATE MANAGED WI-FI
Research shows that more than 50% of broadband households experience problems with their Wi-Fi. With multiple users, devices, and bandwidth-intensive applications, your home Wi-Fi needs to be fast, reliable, and accessible from anywhere. With Managed Wi-Fi, you get the best possible online experience on every device, no matter where you go in your home.
Ultimate Managed Wi-Fi: $6.95
Unlimited Remote Wi-Fi Support
Wi-Fi Smart Home App
ProtectIQ
ExperienceIQ
Offer available Aug. 1 – Sept. 30, 2023. To redeem this offer, the customer must be in good standing and download the DRN ReadiTech Wi-Fi App. The retail price is up to $200, and the customer must agree to keep service for one year. The Google Home logo is a registered trademark of Google, LLC. Amazon Alexa logo is a registered trademark of Amazon.com Inc.