Local roots. Friendly service.
Here for the long haul.
What's a co-op?
As a co-operative, we are fully focused on serving our member-owners—not outside stakeholders. Our objective is to furnish you with high-quality communications services at competitive prices, which will ensure long-term viability of our business.
From our Article of Incorporation and By-Laws: It shall be the policy of Dickey Rural Telephone Cooperative to furnish telephone service to its member and non-members at the lowest possible cost, consistent with such sound financial and management practices which will insure adequate revenue to maintain and operate its properties and retire its indebtedness.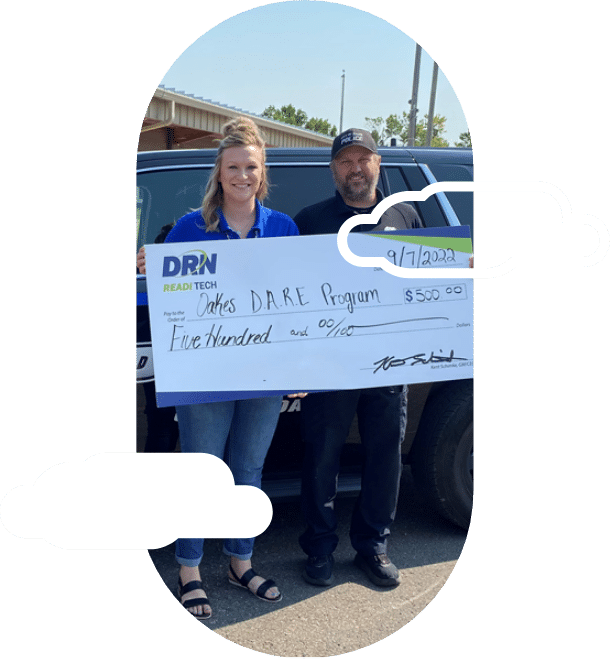 Community scholarships
As a co-op, we do what we can to help our community thrive. Each year, DRN ReadiTech offers multiple scholarships to graduating seniors who attend schools throughout our territory.
Other ways we lend a hand