Safety Camp to be held at Dickey County Fair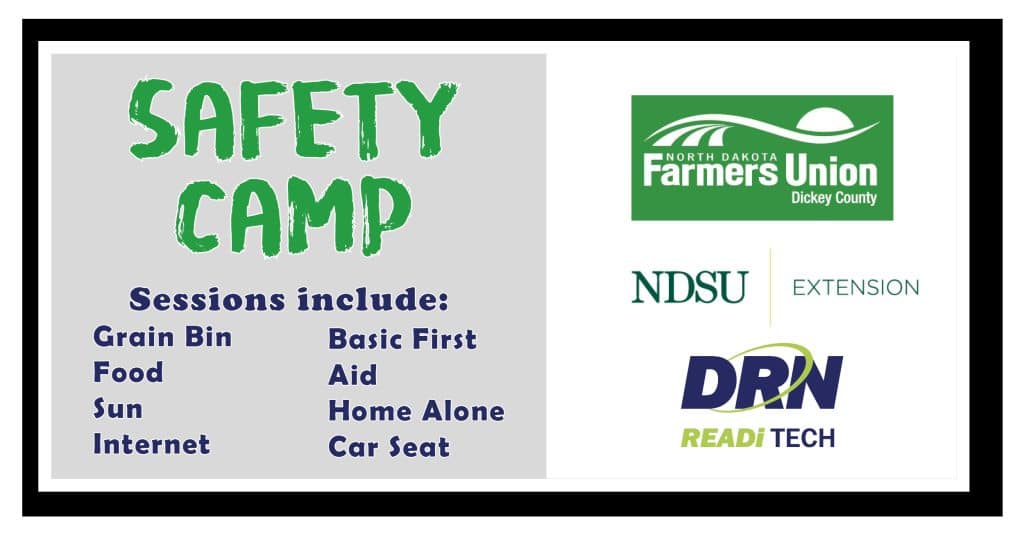 DRN, Dickey County Farmers Union, and NDSU Dickey County Extension are hosting a safety camp at the Dickey County Fair, Friday, July 7 from 9 a.m. to 11 a.m. Several stations will be open where people of all ages can participate in 10–15-minute safety sessions. Safety Sessions include—Grain Bin, Food, Sun, Internet, Basic First Aid, Home Alone, and Car Seat Safety.
Participants will be given a Passport when they register for the camp, which will be done on-site. As campers pass through the Safety Zones, their passports will be stamped and at the end of the camp, a drawing will be held for prizes.
While the camp may seem geared toward children, people of all ages are encouraged to attend.  For more information, contact Breana Kiser, NDSU Extension Dickey County at 349-8323 or Janell Hauck, DRN marketing manager at jhauck@drtel.com.