7 Reasons you need ExperienceIQ Content Controls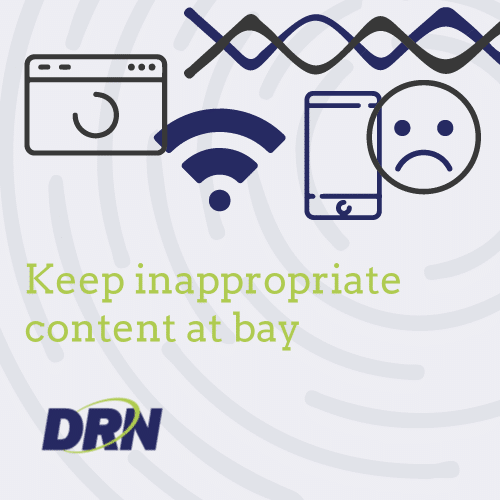 Do you know about everything your kids are seeing online, and can you be sure they're not seeing things that are inappropriate or explicit? The internet can be a wonderful, powerful tool, but it also comes along with dangers. Unfortunately, it's easy for your kids to stumble on content you don't want them to see, even accidentally.
A 2022 Pew Research study showed that when it comes to social media, parents' top concern is that teens will be exposed to explicit content: 71% of the parents surveyed said they were worried about this issue, with 46% being "extremely/very" worried.
But you can't watch over your children's shoulders every minute they're online and monitor what they're seeing, especially on summer break. So what are parents in our modern, connected world to do about this important issue? With ExperienceIQ, parents and guardians have multiple ways to keep their kids safe:
Set content filtering and site restrictions by user and device. This allows you, for example to create settings based on your individual kids' ages and maturity.
Restrict all mature content from any devices, including family TVs, computers, tablets, etc.
Take a granular approach and block individual sites or apps like YouTube or social media that may have questionable content or language for young viewers.
Take control of your kids's safety when they're online: with ExperienceIQ, get the tools you need to keep inappropriate content away from your children.
Still want to learn more? Review our infographic below.
Ready to take control and steer your Wi-Fi experience? Order ExperienceIQ today, call us at 344-5000.