RDFC Grant Application Now Available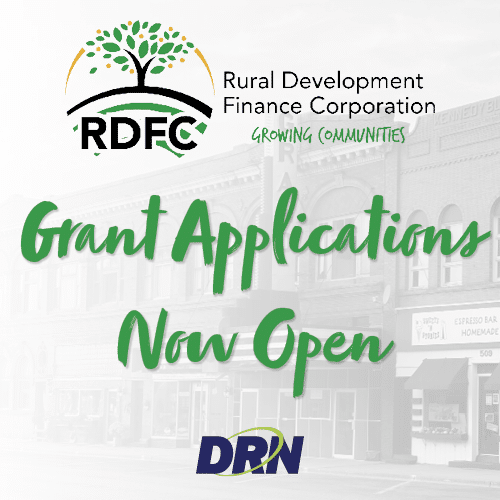 Communities in the DRN service area are eligible to apply for the Rural Development Finance Corporation (RDFC) grant to support community-owned entities, non-profits, and community-based projects now through Sept. 1, 2023. DRN is a member of RDFC, a North Dakota nonprofit finance and development corporation, which encourages economic diversification and community vitality through funding.
Grants from $500 up to $3,000 are available to eligible projects that benefit rural areas and lead to community progress and betterment. Qualifying organizations and businesses are Community-Owned Businesses—café, grocery store, motel, other; Community Facilities: ambulance, fire districts, recreation, hospital/clinic, community center, etc.; and Community-Based Projects: school or youth projects in rural areas leading to improvement.
To apply for the Community Improvement Grant from RDFC:
Complete the grant application. A fillable PDF is available here.
Print and mail the application to: DRN, P.O. Box 69, Ellendale, ND 58436
DRN will review submitted applications and submit them to RDFC
Once received by RDFC, the RDFC board will make the final approval on grant requests
Deadline to apply is Sept. 1, 2023.
RDFC is making these funds available to build awareness of their larger loan program for community-based projects and non-profit entities with low interest loans.
For an application, assistance, or questions concerning RDFC, please contact Lori Capouch at 701-667-6444 or lcapouch@ndarec.com.